Urban Icons is a rug that has been floating around in my head for several years. It is about homeless people, the lack of mental health services and the fact that so many that are in desperate need for these services are living on the streets. Their presence is ubiquitous. . . they are indeed urban icons.

The entire background of this rug is appliqued hand-dyed bricks, graffiti, and splashes of wool paint. I purchased a large 1 yard piece of hand dyed wool from Rae Harrell many years ago. I have just kept it all this time and discovered how fantastic it was to use as the graffiti on the brick wall. Most of the remainder of the rug will be a hooked/mixed media piece.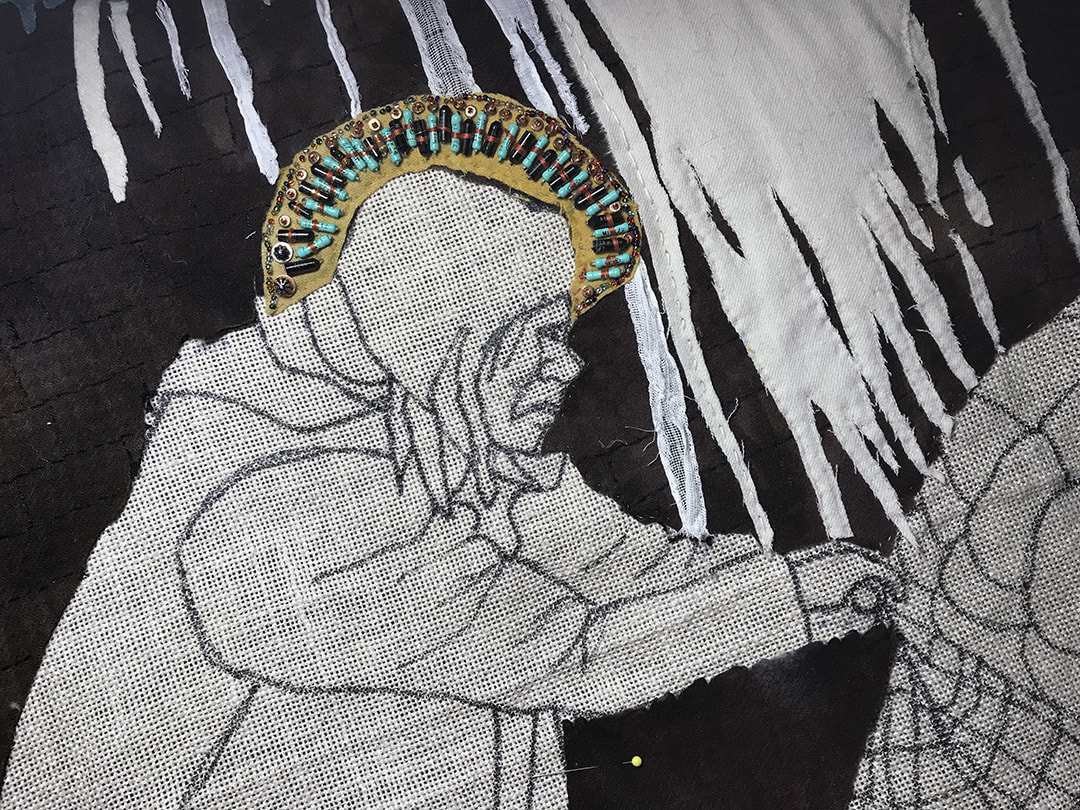 In this detail of the woman pushing the cart, I have used transistors beads and metal washers to add the bling details to her halo.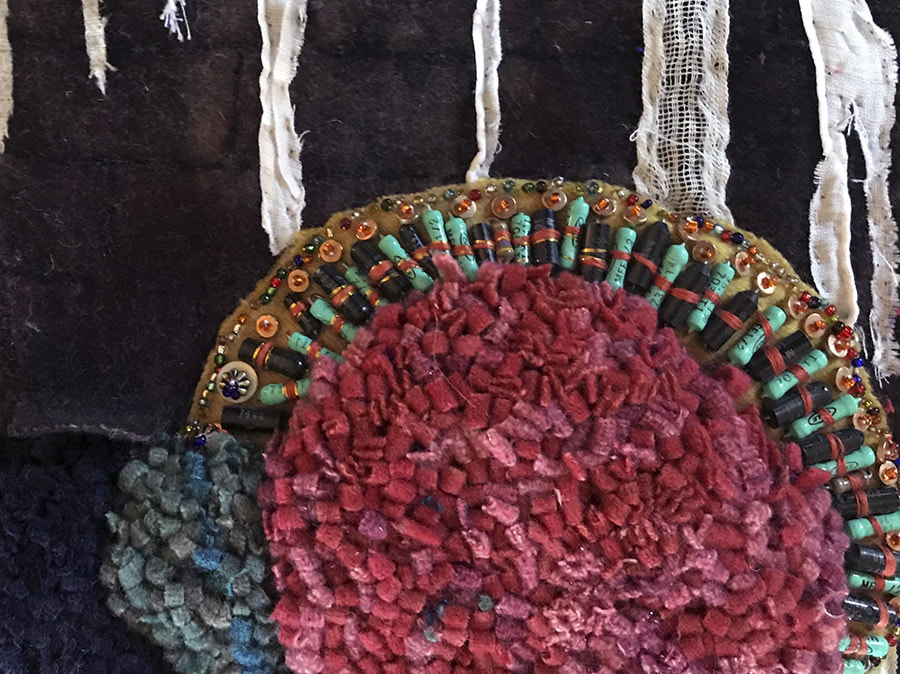 Here is a closer shot of the electronic components. I am hooking high and most of this will be sculpted to give a 3-D look to the elements within the rug. I am using fabrics other than wool to create some really cool textures in this rug. These fabrics include gauze mosquito netting from the 40s.